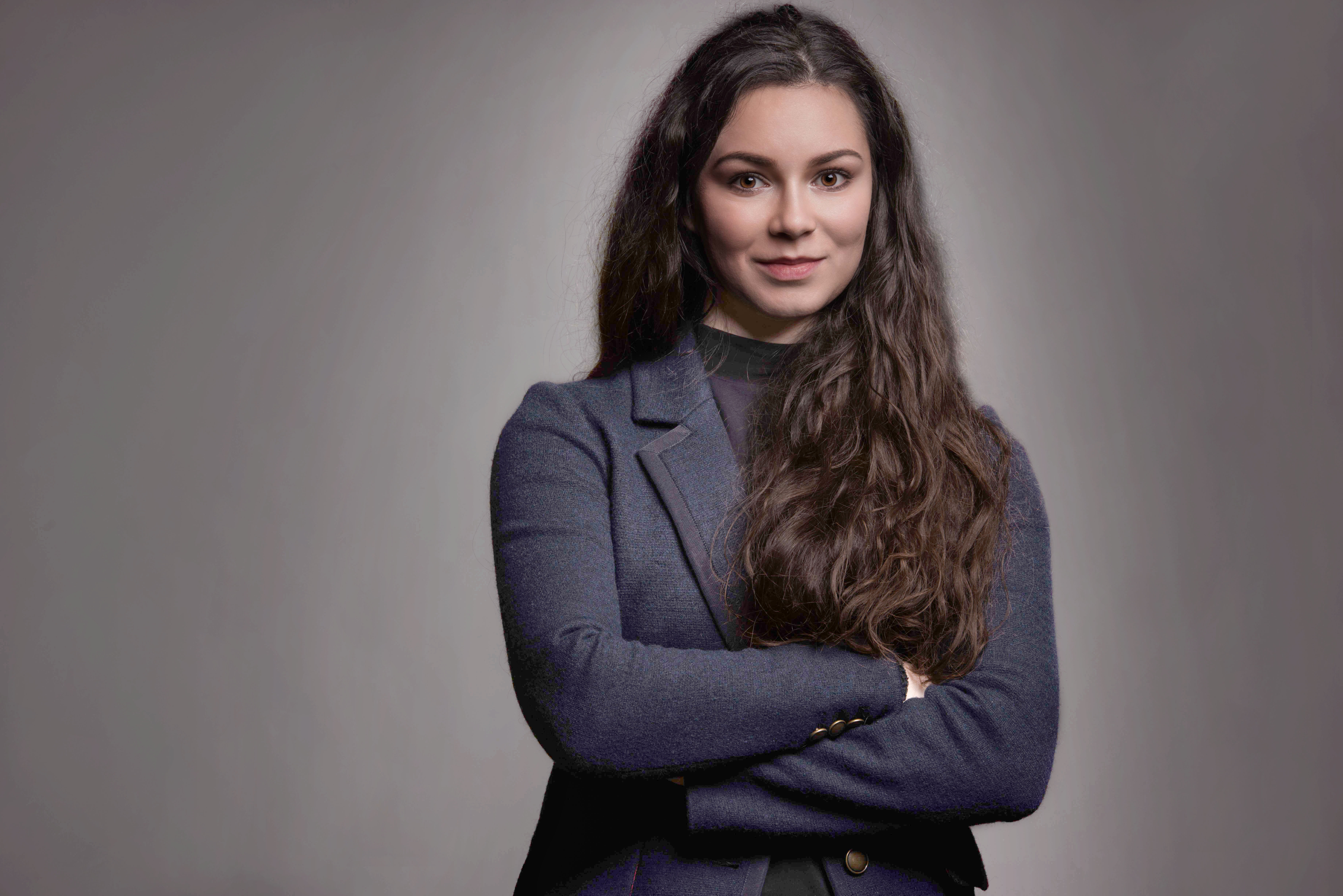 KATARINA ŽIAK
… jewellery, which have a soul.
My path to art began with my decision to study Art at university, where I came into contact with artistic processing of various materials and with art as such. If I look further back, I'd say it probably started even earlier when, as a child, I would spend long hours over detailed drawings. In the first year of university, I started with photography art and I discovered the charm of ornamentalistics.
I think I have been dreaming of having my own brand from the very start, when my first designs got their material form. However, I only gathered up the courage to make this dream come true after completing my studies in 2016, which I presented to the world under my own brand of original handcrafted jewellery, KATARINA ŽIAK®.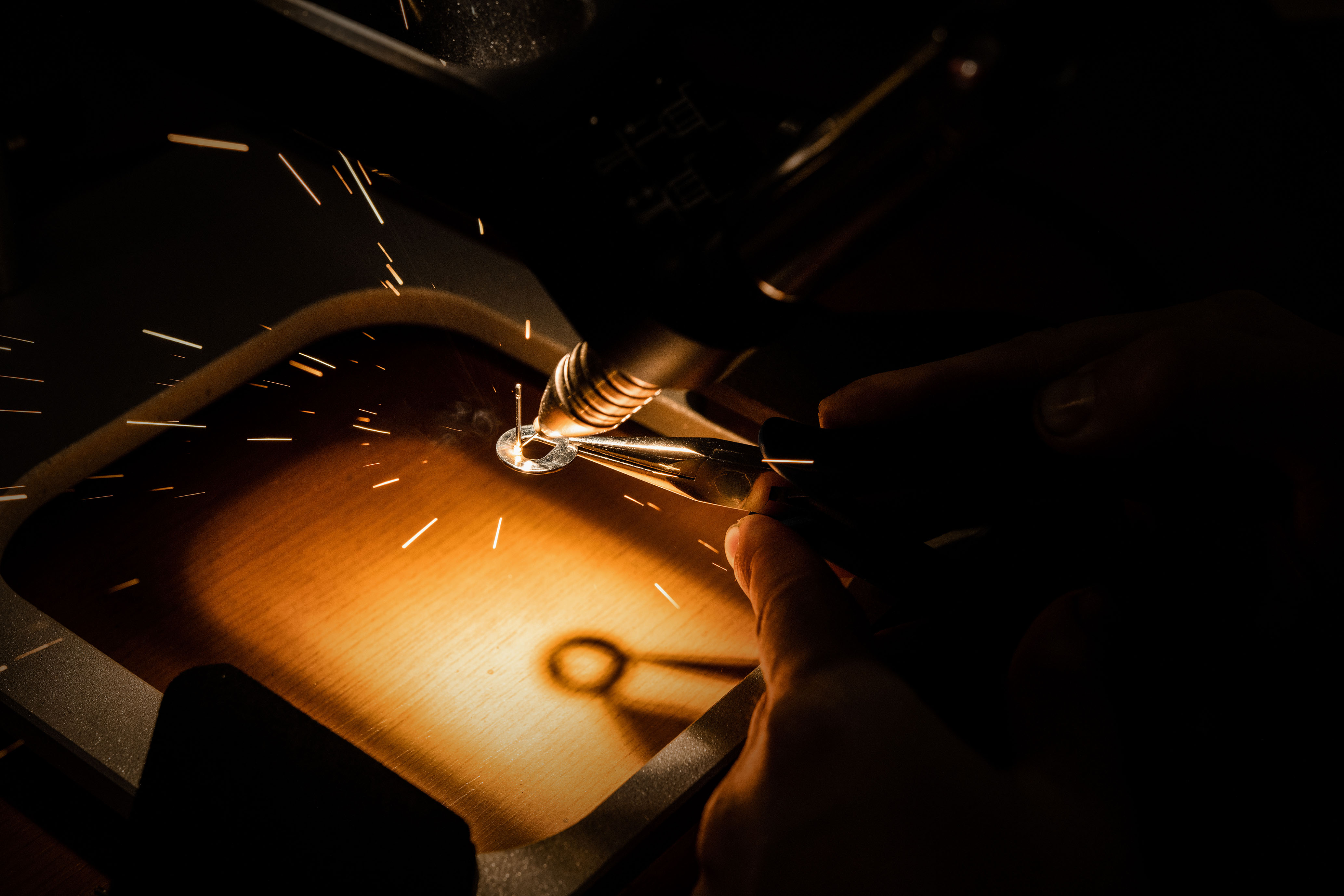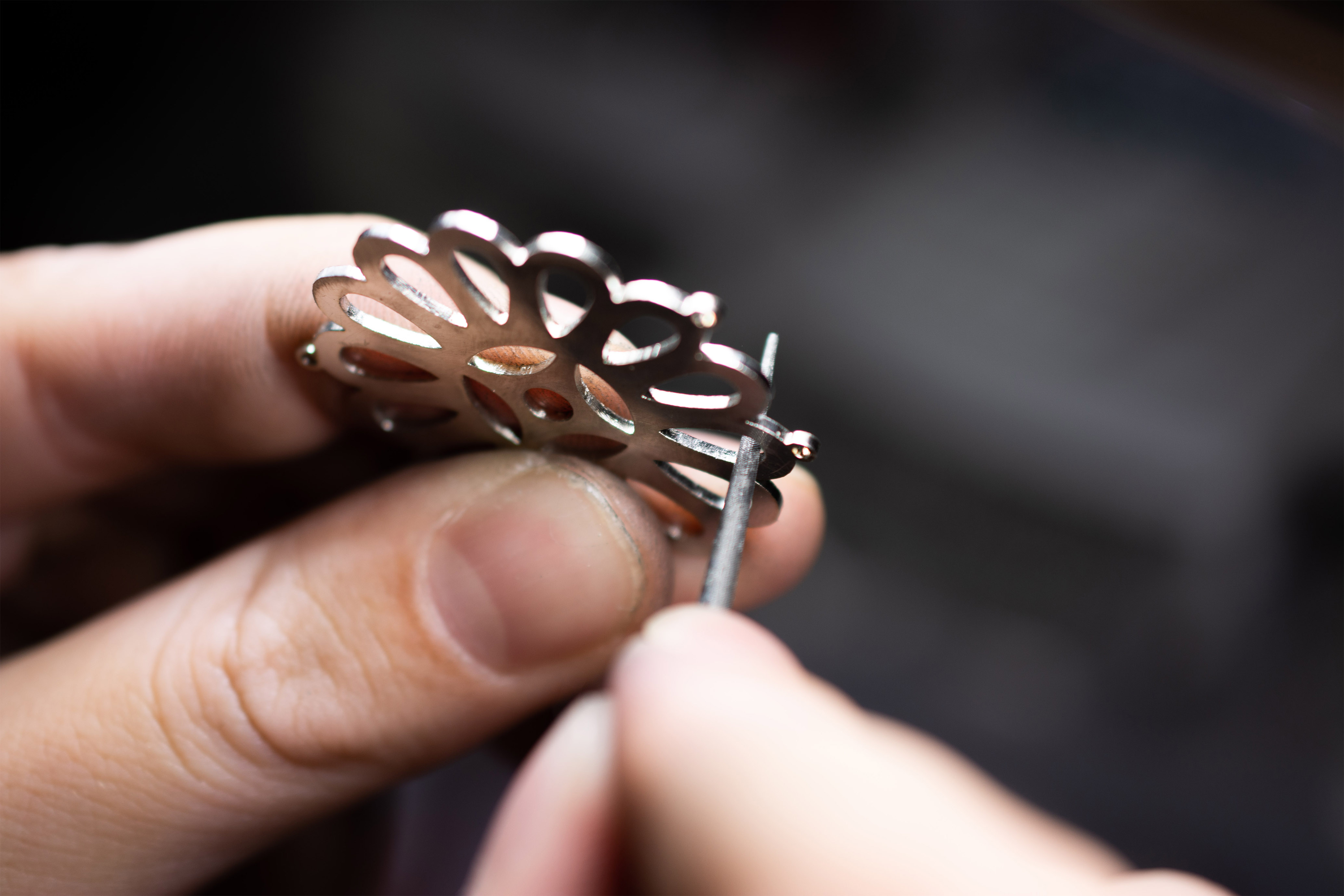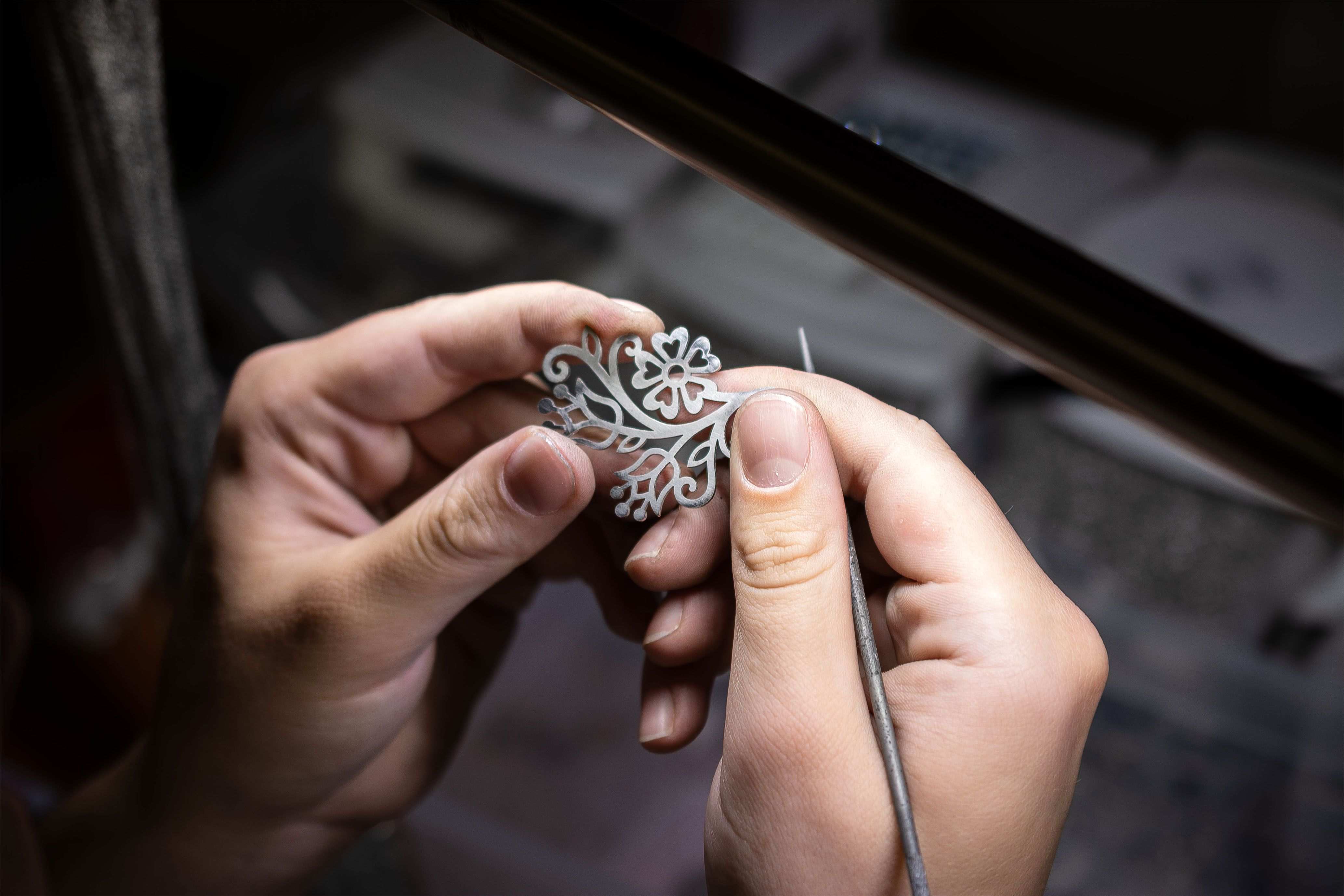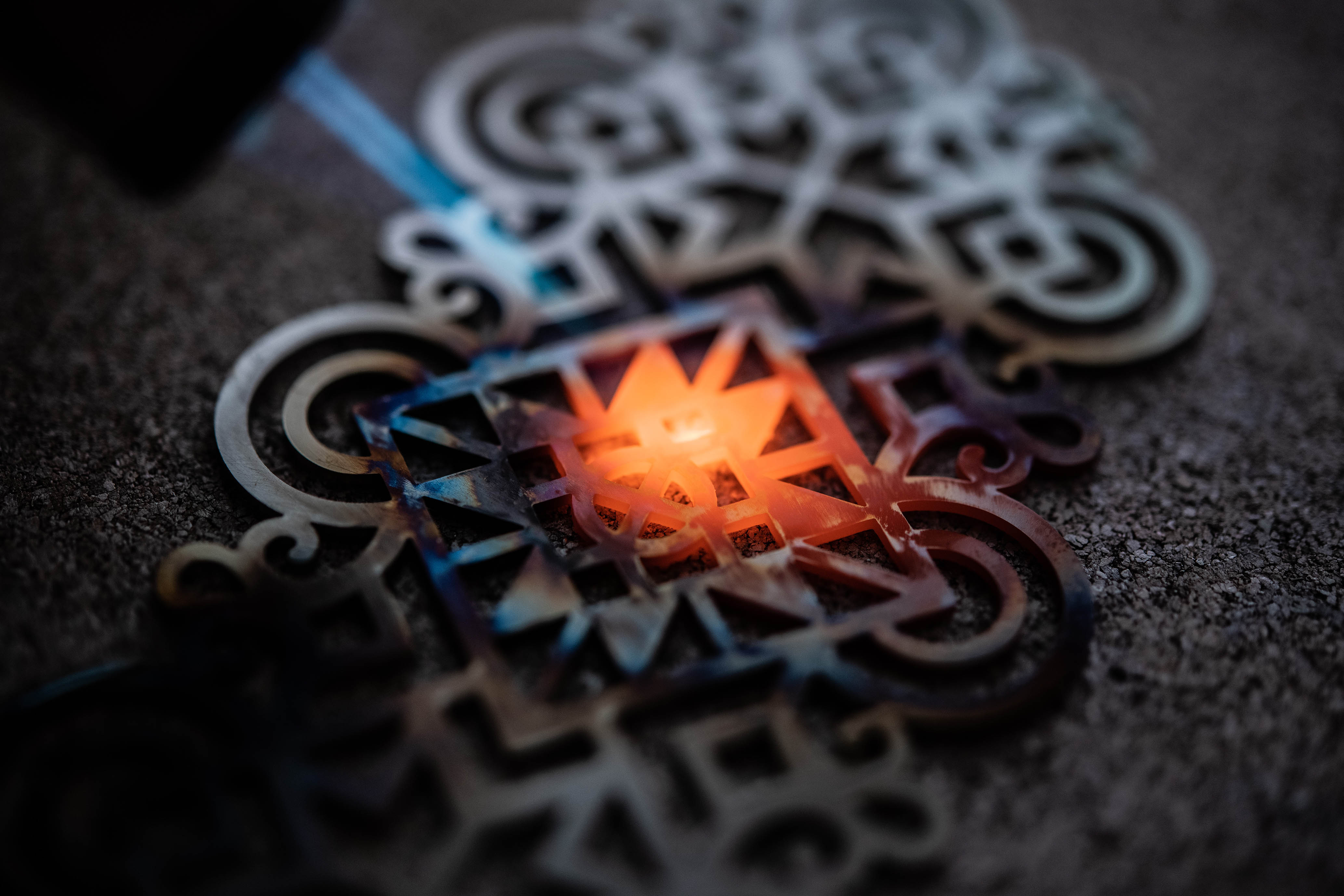 All of my jewellery is made in Slovakia, manufactured and processed solely by hand. I am a designer and a manufacturer in one, which means that all of my work goes through my hands, beginning with the design, through the graphic processing, the manufacturing process, all to way to taking the final product photos. My aim in designing jewellery is for it to become an elegant accessory of every woman, whether she likes eye-catching pieces which attract immediate attention, or just modest, subtle ones. That's why I design all my patterns in several sizes and colours.
The main material used in my work is surgical stainless steel, which is galvanically plated with 23.5-carat gold and 99% rhodium later in the creative process. I work with yellow, white, rose, and black gold. Some of jewellery uses precious and semi-precious stones such as brilliant cut diamond, cubic zirconia, aquamarine, amethyst … or are enriched with freshwater pearls and tassels which give it its unique look.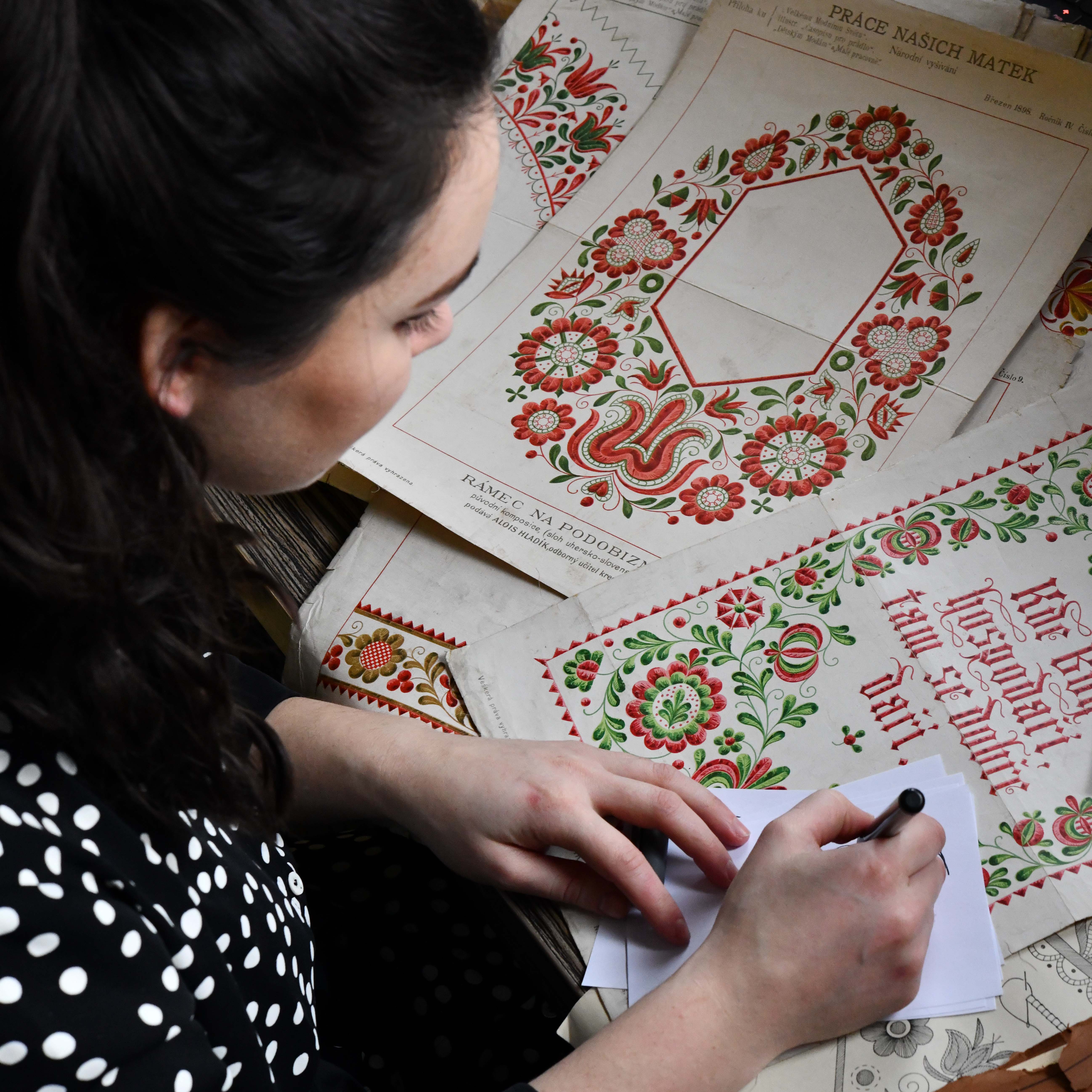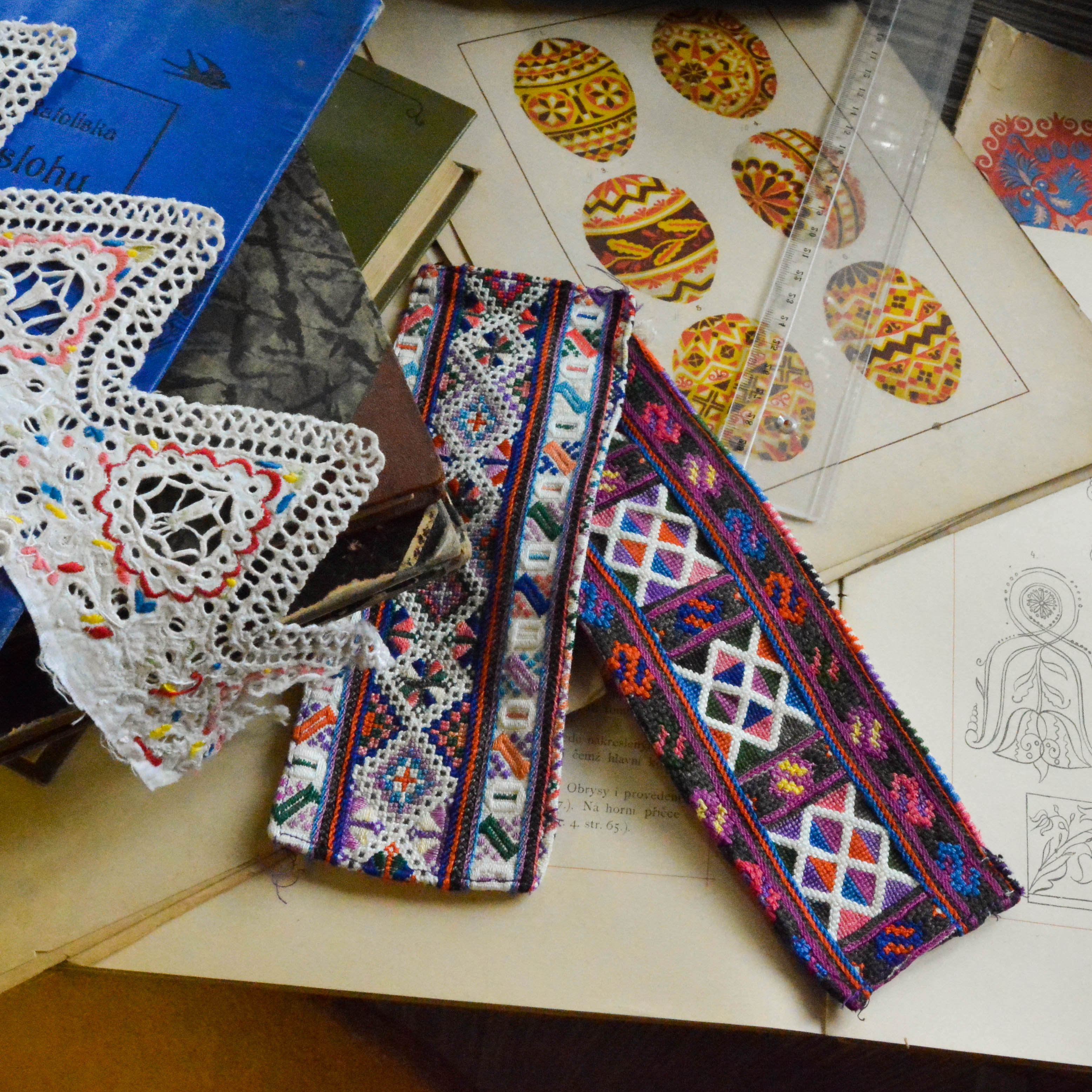 Fashion as such is permanently changing new trends are coming or contrarily those old are coming back. It is constant whirl which you cannot stop or slow down. Fashion simply lives its own "life". When designing jewellery, I connect modern and traditional, and find uniqueness in folk culture and minimalism of natural patterns. I am also trying not to limit myself only to the trends. My creation has several forms. I design jewellery according to what appeals me, whether folkish ornament from hundred-year-old historical book or only little butterfly, which has in the forest landed on my hand.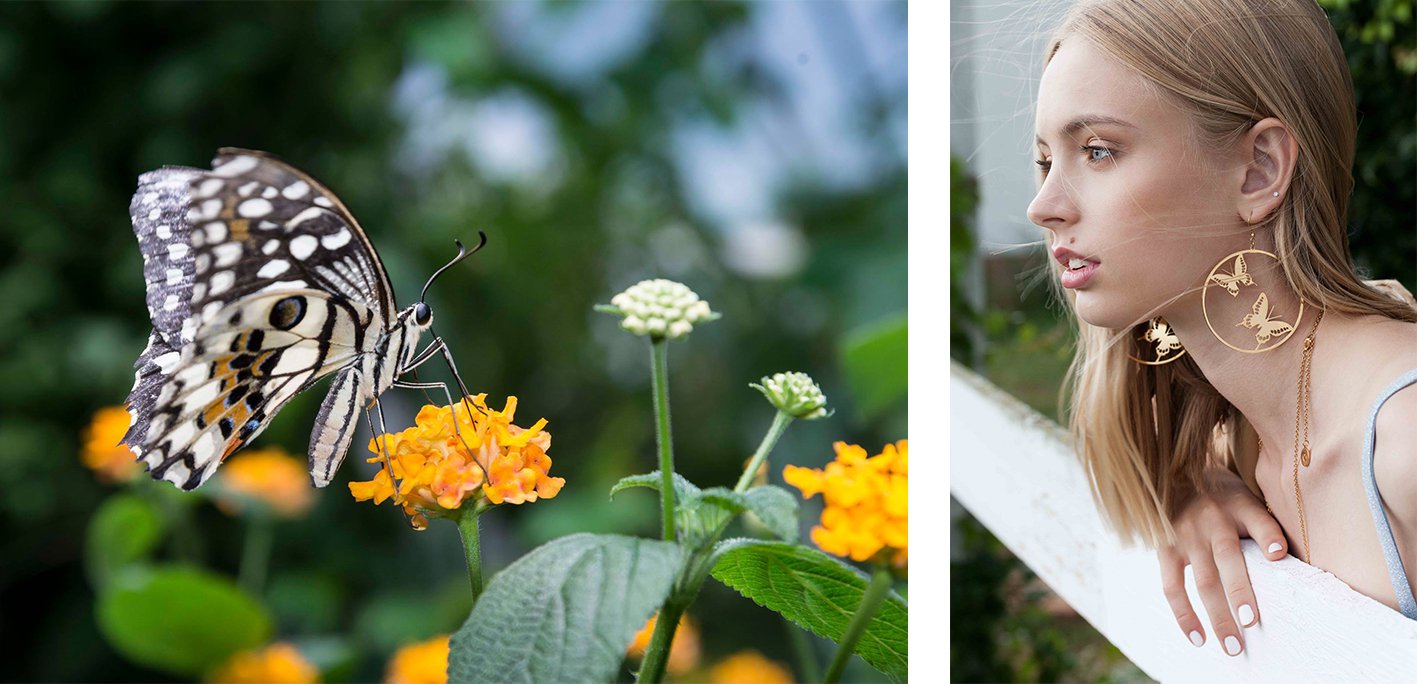 My inspiration is the outside world and its nature, but also folk tradition, which conceals the exceptional beauty of our nation's history. Our ornamentalistics, folkish embroidery, lace, or exquisite painted ornaments are an infinite source of inspiration for my creation.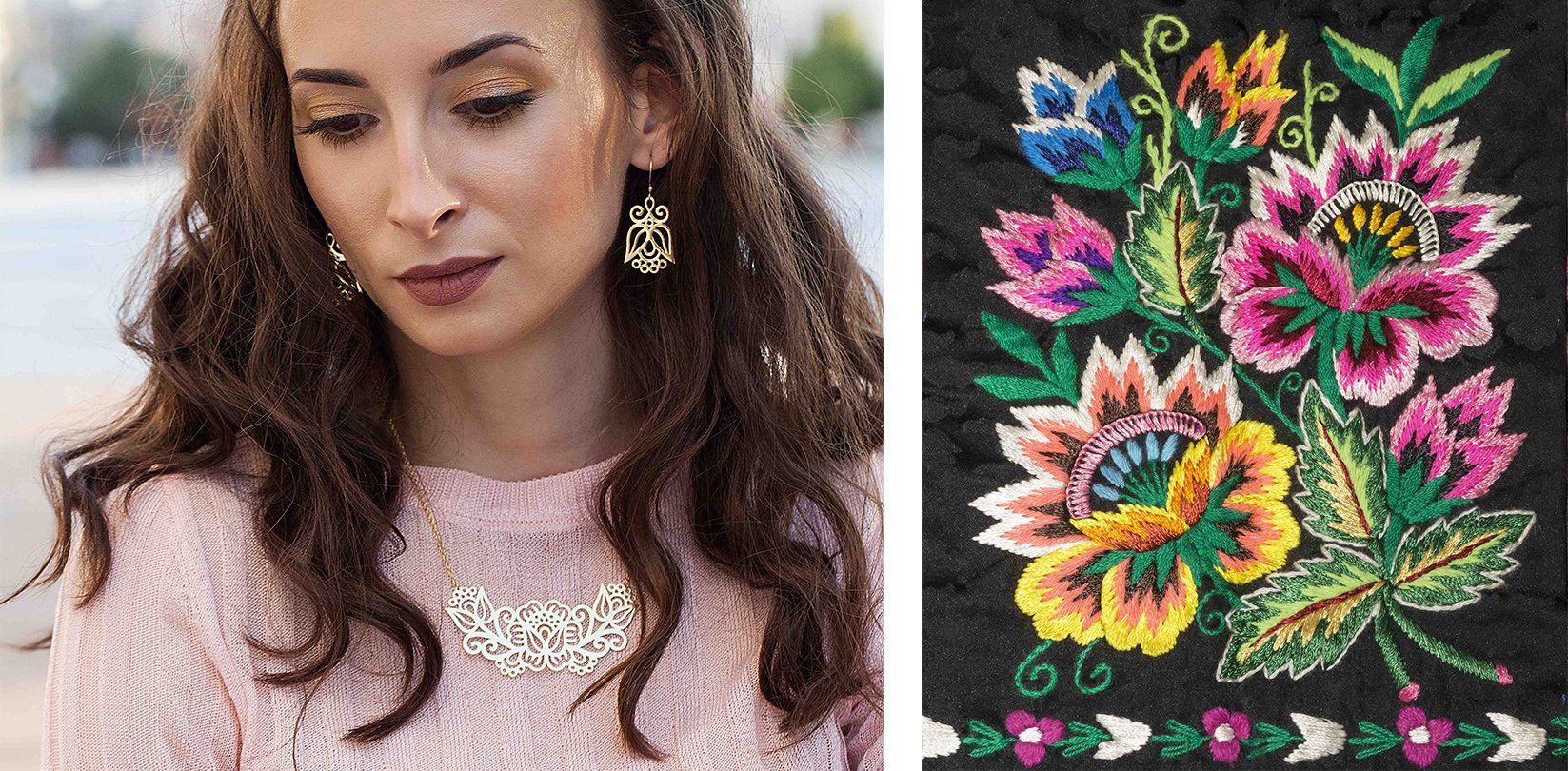 "Thanks to the details of the past, hidden in the new modern design,
we can recall a fragment of history, which for many is a forgotten
part of our national identity."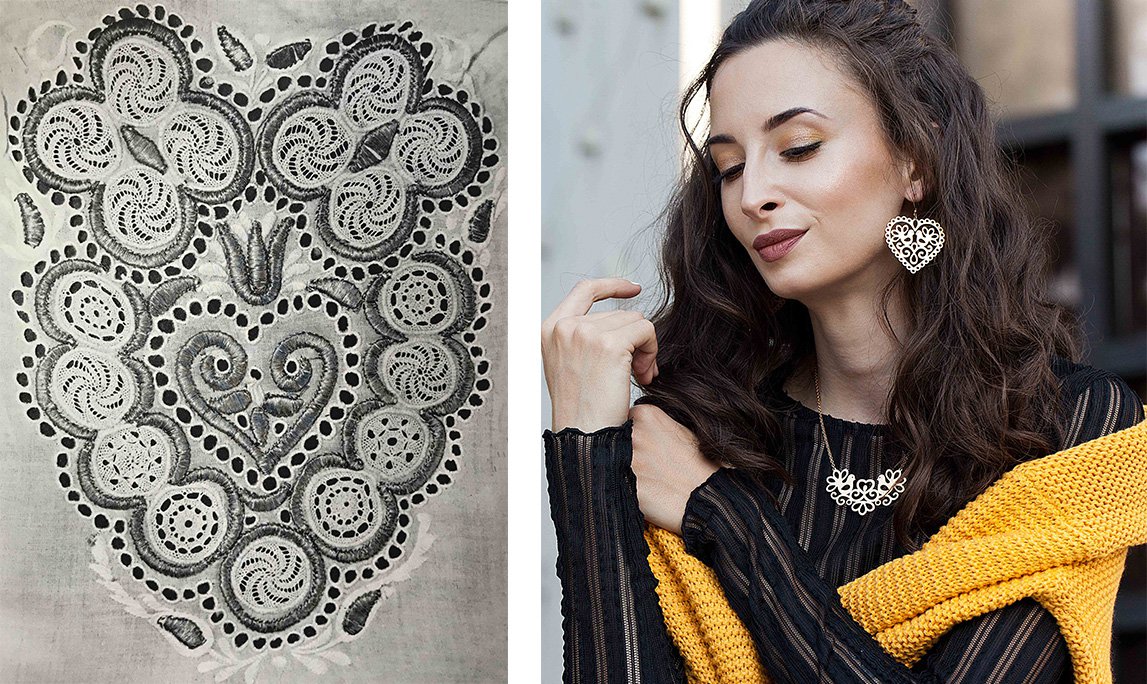 Once a person knows the story and the idea behind a piece of jewellery, they look at it from an entirely new perspective. Good examples of this are the pendants from the "SLAVIC POETIC MUSES" collection — The Daughter of Sláva, Marína, The Gamekeeper's Wife… As their names suggest, my inspiration for these pendants came from literature. At first, you can see only girls in a folk dress, but once you get to know their story, these poetic muses will become much more than a nice pendant or a piece of metal — for many, they'll become a precious memory of their own childhood, family, native land, or first love.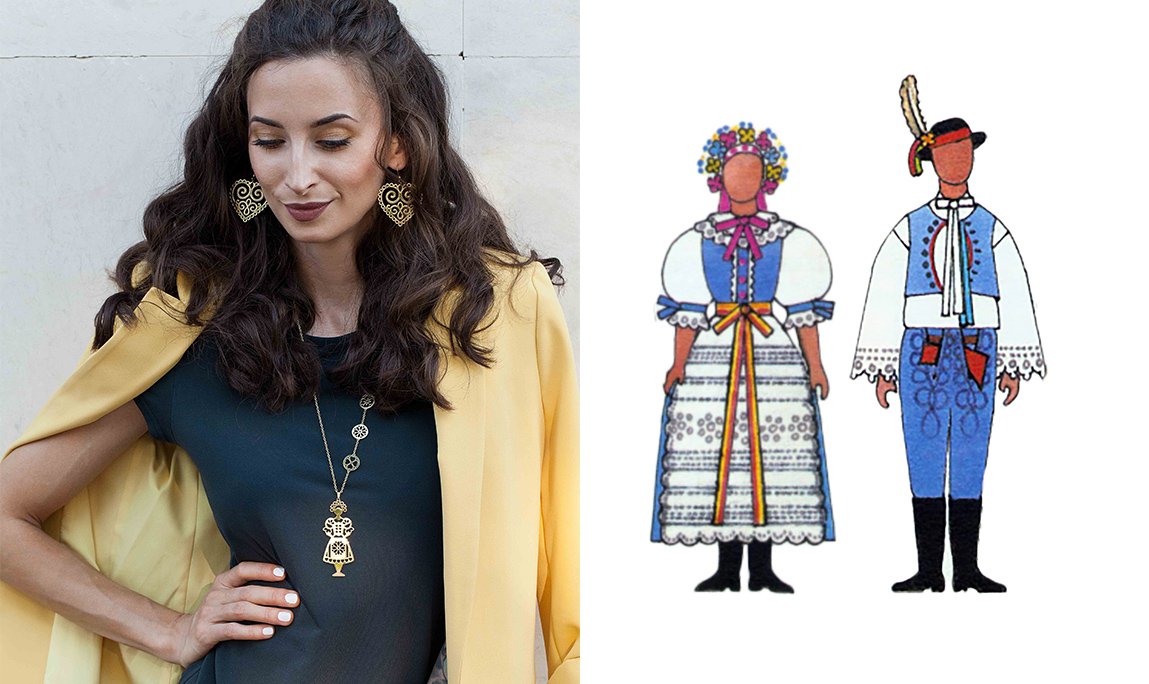 An interesting reference to history can be found in my jewellery collection "SOFTNESS OF LACE HIDDEN IN METAL", which is dedicated to the beautiful and unique art of bobbin lacework. Did you know that the first lacework was made with gold and silver metal threads? This interesting information led me to the idea of creating this jewellery collection. Lacework is one of the most difficult and the most peculiar techniques of Slovak folk art.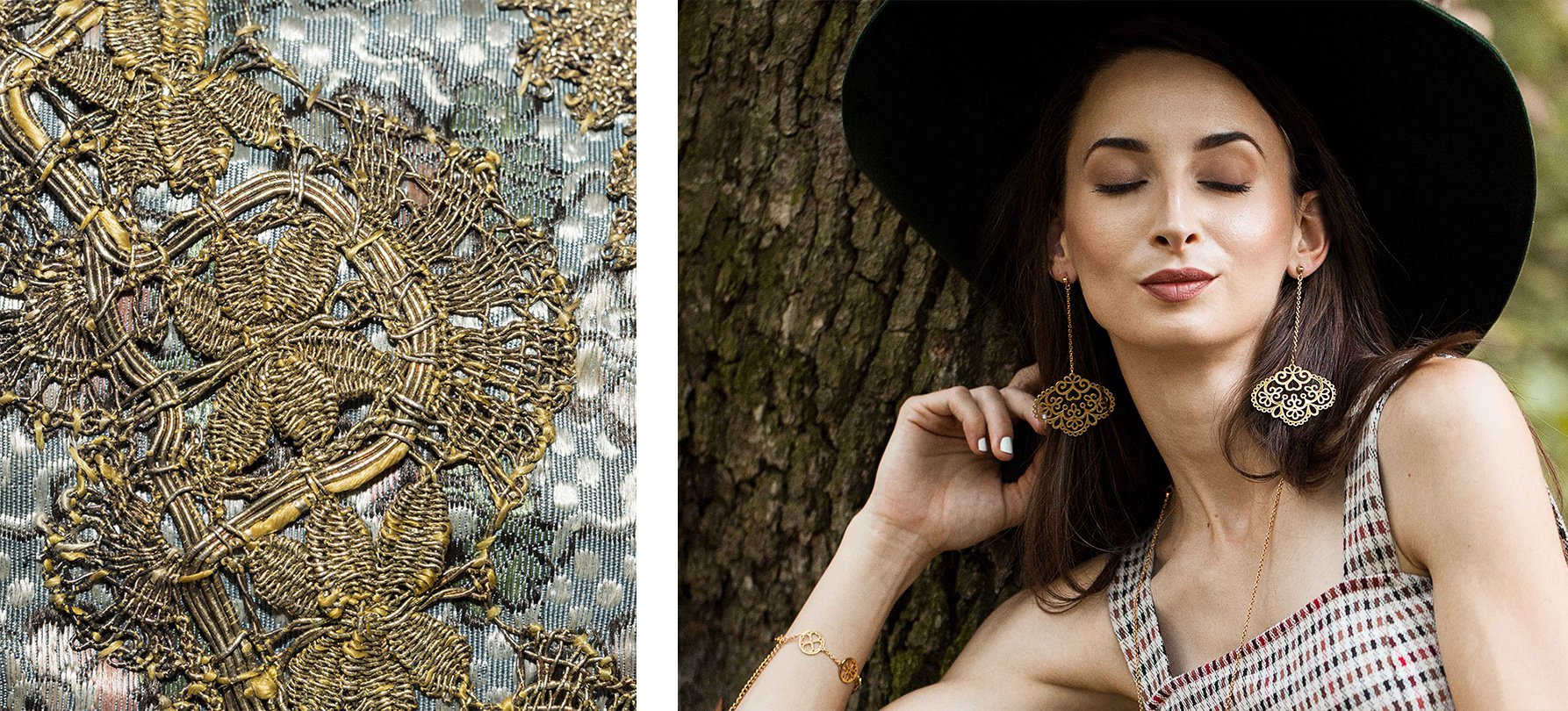 Uncovering a part of history and creating a new piece of jewellery is always a big challenge for me. Dubnica Museum had contacted me asking whether I could design a jewellery collection inspired by their embroidery. This collection "GATRA – A FORGOTTEN TREASURE" is dedicated to the unique and incredibly difficult embroidery technique known as "gatra from Dubnica nad Váhom", which is almost forgotten nowadays. Gatra came to Dubnica nad Váhom thanks to the well-known Izabella Group, which had one of its embroidery workshops in the Dubnica Mansion.

A small part of our cultural heritage – ornamental folk painting from Vajnory. I found my inspiration for the "To Fly in the Sky" collection in the original wall paintings, created by women in western Slovakia as a decoration for their homes. When looking at these beautiful painted ornaments enriching the walls of their houses, one cannot but admire the incredible patience of the artists needed to create such masterpieces. Were they led by a desire for beauty? Or were they simply following the local tradition? The answer to this question might be forever hidden in the hearts of these authentic paintresses.